« Tilbage
RED ROOF CIN MASON KINGS ISL
9847 BARDES ROAD, 45040 ,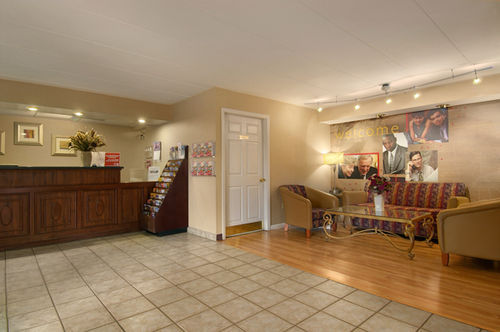 RED ROOF CIN MASON KINGS ISL - Beskrivelse
Dette enstjernet hotelLæs resten i Township of Deerfield hører ind under kategorien budget. Her findes adskillige faciliteter bl.a. n.a..Hotellet ligger 9 minutter med bil fra centrum på 9847 BARDES ROAD i sydvest Township of Deerfield, hvilket gør det nemt at besøge både indre by og omegn.

RED ROOF CIN MASON KINGS ISL type(r): budget
RED ROOF CIN MASON KINGS ISL faciliteter og service
Aktiviteter i nærheden
Stadion

7 km

Lindner Family Tennis Center:

Forlystelsespark

Museum

10,5 km

Indian Hill Historical Society:

7,3 km

Alverta Green Museum:

6 km

Loveland Historical Society Museum:

Spa og swimmingpool

11,1 km

Lakota YMCA:

9,3 km

Blue Ash YMCA:

11,9 km

IDENTITY HAIR SALON & SPA:

6,4 km

TriHealth Pavilion Spa:

8,3 km

Woodhouse Day Spa:

2,8 km

Tuscany Spa & Salon:

1,4 km

Becoming Mom Pregnancy Spa & Imaging Center:

6,4 km

Mason Community Center:

Golf og andre sportsaktiviteter

11,9 km

Geeaa Golf Club:

5,9 km

Sharon Woods Golf Course:

9,6 km

Four Bridges Country Club:

8,8 km

Heritage Club:

10 km

Green Crest Golf Club:

9 km

Wetherington Golf Country Club:

11,3 km

Beckett Ridge Country Club:

11,2 km

Hickory Woods Golf Course:

6,6 km

Kings Island Golf Center:

11,3 km

O Bannon Creek Golf Club:

9,3 km

Blue Ash Golf Course:

9 km

Oasis Golf Club:

2,9 km

Kingswood Golf Course:

4,3 km

Western Row Golf Course:

10,6 km

Tpc At Rivers Bend Golf Course:

6,3 km

Golf Center At Kings Island The:

10,1 km

Crooked Tree Golf Course: